Parking Lot & Drive-Up Lane
For the foreseeable future, patrons will need to both enter and exit the library's parking lot from the east. The west half of the lot will be blocked off for construction.
The southernmost lane will serve as the entrance. Patrons need to make an immediate left upon entering the lot.
The northernmost lane will serve as the exit.
A Drive-Up Lane has been added to the southeast corner of the building. Patrons using the Drive-Up Lane must put items on hold in advance. Signage marks the lane and provides instruction.
Learn more about the library's expansion and renovation project at bit.ly/bplexpand.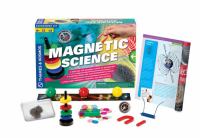 STEAM Kits
Focusing on Science, Technology, Engineering, Art, and Mathematics education, these kits give patrons hands-on experience with fun experiments.